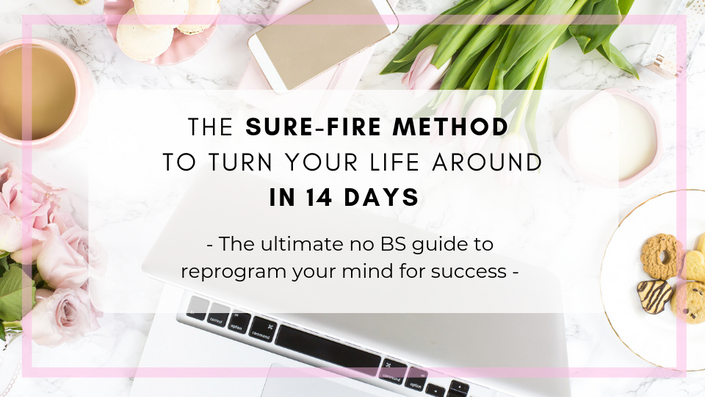 The Sure-fire Method To Turn Your Life Around In 14 Days
The Ultimate, No B.S. Guide To Reprogram Your Mind For Success And Change Your Life Without Overthinking, Doubting Yourself & Procrastinating Constantly!
I'M READY TO TURN MY LIFE AROUND
WHAT IF YOU WERE ABLE TO ACHIEVE EVERY GOAL YOU SET YOUR MIND TO?
What if you were able to condition yourself to stop procrastinating and actually get to work EVERY TIME you want to?

Now... Does this sound familiar?
You're always procrastinating on something. You're constantly making plans to improve your life but procrastination, fear and self-doubt keep getting in the way. You struggle to stay consistent.
You're scared you can't live up to your high expectations so you don't try to live up to them at all (or worse, find excuses on why you don't deserve that lifestyle).
You often adopt the "all-or-nothing" mentality. You either follow an extremely strict diet for three months or fall into a binge-eating loop after the first mistake. There's no in-between.
You don't know how to properly handle a failure or a setback. This unfortunately causes you to give up on many projects only after making a few mistakes.
You want something more. Sometimes it's not that you're unhappy with your current situation, but you know you can achieve so much more. Everyone tells you that you're smart and you've got potential but you can't seem to move yourself forward.
You don't know why you keep failing your New Year's Resolutions - or really almost any good intention you set for yourself and your everyday life.
You can't seem to give up your bad habits/addictions, no matter what you try.
You write down your New Year's Resolutions every year, only to forget about them a couple months later or putting them aside. No matter how motivated and excited you feel at the start, you struggle to stick to anything. Life always gets in the way or you're just too exhausted to follow through. You've somehow convinced yourself that you can't stick to any new habit.
You're not clear on what you want. You might have plans like "saving up more money" or "losing a few pounds" but you feel there's lack of clarity in your projects and even dreams. That same lack of clarity is what's preventing you from eventually reaching your goals.
You can't seem to plan the most efficient way to achieve your goals. You have problems sticking to your everyday to-do lists or really any other plan you make. You write down what you intend to accomplish with fierce decision and motivation, but you end up not knowing how to make yourself go ahead and do it...
---
You're failing and the worst part is you know it. With every new habit you give up on and every goal you put aside, you're letting yourself down.
And "you" are the last person on Earth you want to let down, because you're the one your life depends on. If you keep following up on this path, you're doing nothing but losing faith and confidence in yourself and whatever you say you want to do.
You'll end up not taking your own words seriously anymore!
---
Did you (sadly) nod your head to any of that?
Then you might want to keep reading.
AND NOW IMAGINE HOW IT WOULD BE TO...
✔ Constantly show up for yourself
✔ Keep every single promise you make to yourself
✔ Break bad habits with ease (even if you've had them for years!)
✔ Be that person that actually does what they've said they would have done
✔ Be able to persuade yourself into finally doing what's best for your health, business or whatever instead of procrastinating on it
✔ Have more willpower than most people will ever have
✔ Go into something knowing that you'll actually take it to the end
✔ Know exactly how to get yourself out of a rut
✔ Have your sh*t together
✔ Work less but in a smarter way to achieve your goals
✔ Know exactly how to implement any habit into your life no matter how hard it is (whether it's meditation, working out 3 times a week or writing morning pages…)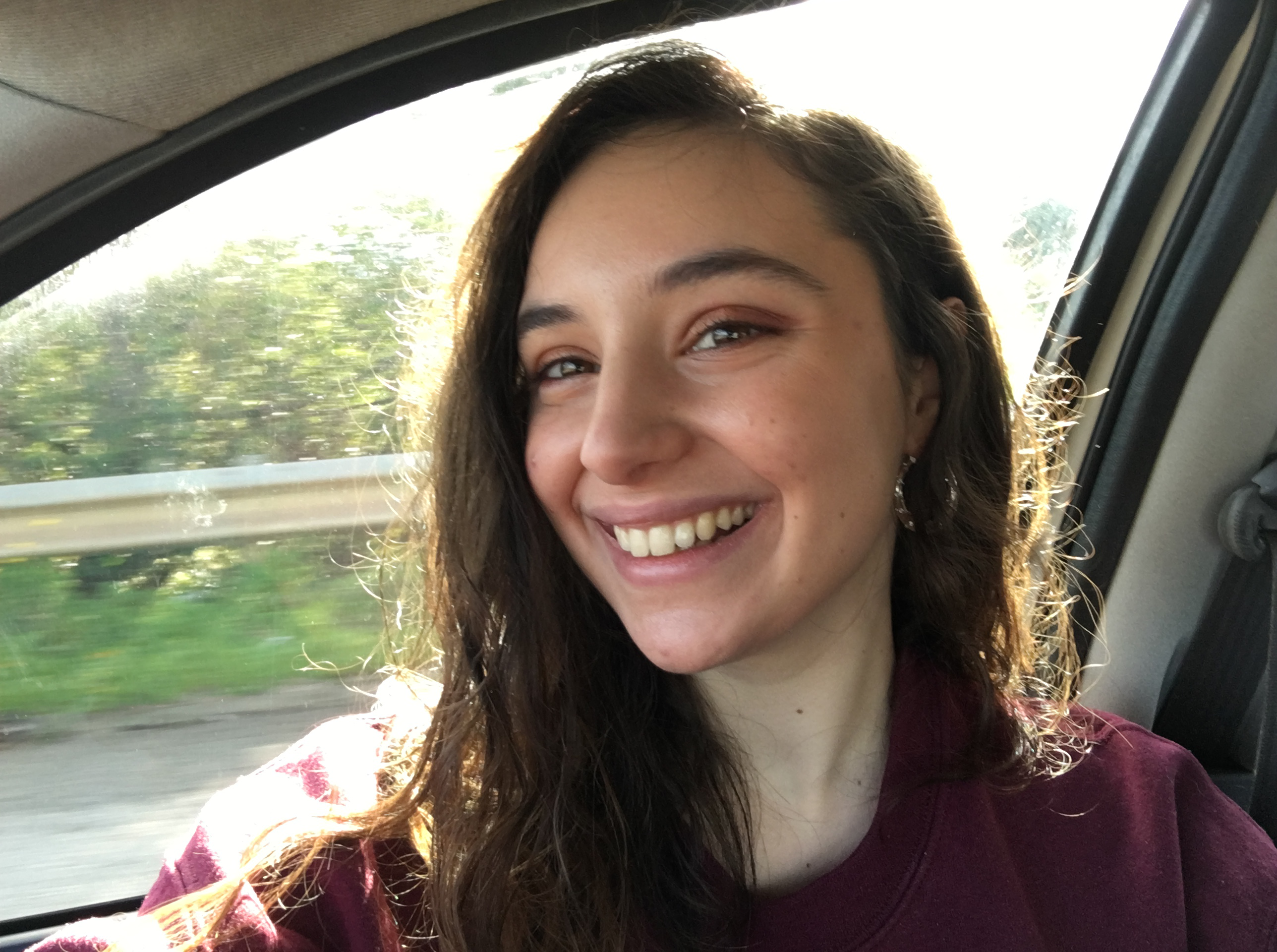 Introducing...

The Sure-fire Method To Turn Your Life Around In 14 Days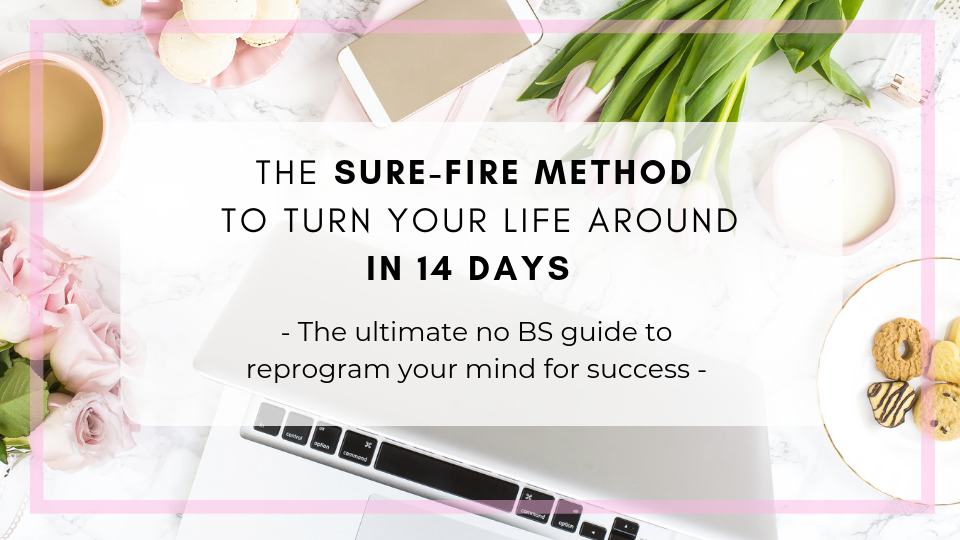 You know that quote: "You can't keep doing the same things and expect to get different results"?
Well, sometimes it happens we really give all of ourselves to a specific project, or dream only not to end up with the results we had hoped for. But why is that? Maybe we didn't work hard enough? Actually, to go back to that quote, sometimes if you're not getting the results you desire, you need to change strategy, change your approach.
Let's make an example. Let's say you want to start waking up early. What I personally did for the longest time was that I'd start the night before with the greatest intentions. I would repeat myself all the benefits of waking up early, how much more time I would have for my morning routine, I would start working before anybody else...yet all this motivation would only take me this far. It would last a week tops.
The problem was that I needed to dig deeper. I needed to understand that motivation wasn't simply enough to keep me accountable. And that's what I did. I dug deeper, I changed strategy. I got back to the basics and start investigating habits, goal setting, willpower and their nature… Why was that some people were actually able to meet all their New Year's Resolutions every single year while others with the same level of motivation didn't? Why I didn't? There must be something they were doing that I probably didn't even have a clue of.
And that's when "The Sure-fire Method To Turn Your Life Around In 14 Days" was born. It is a course that's specifically designed to help you rock your life by planning strategically and getting action in a more mindful way on the areas that will have the biggest impact on your life, instead of only relying on motivation.
And I'll say it clearly now: it's not entirely your fault if you can't give up your bad habits, if you don't follow up with your New Year's Resolutions or you don't achieve all the tasks on your to-do list everyday.
The problem is that you might have been relying on the wrong things (like motivation and willpower - which alone are not enough to keep you going in the long run). That's why you need a better plan, a better strategy NOW.
By understanding the true science behind habits and willpower, you'll gain power over them. You'll see how your brain is actually designed to keep you in a "safe" zone, which is also why it prompts you to procrastinate and how unfortunately this can sabotage your life in a way.
What I'm really trying to say is that you need to see how all these things work first to then use them at your advantage, to live the beautiful life you deserve.
Habits hold such a huge power. Quietly and day after day, one chunk at a time, they are really the basic elements that shape our lives in the most amazing or unpleasant forms. If you really think about it, your everyday life is nothing but a combination of different habits and routines put together.
And these are only some of the life-changing habits you'll be able to adopt with ease after completing this course:
✔ Waking up early
✔ Having a morning routine
✔ Meditating
✔ Journaling
✔ Reading
✔ Eating Healthy
✔ Exercising regularly
✔ Saving money
✔ Staying organised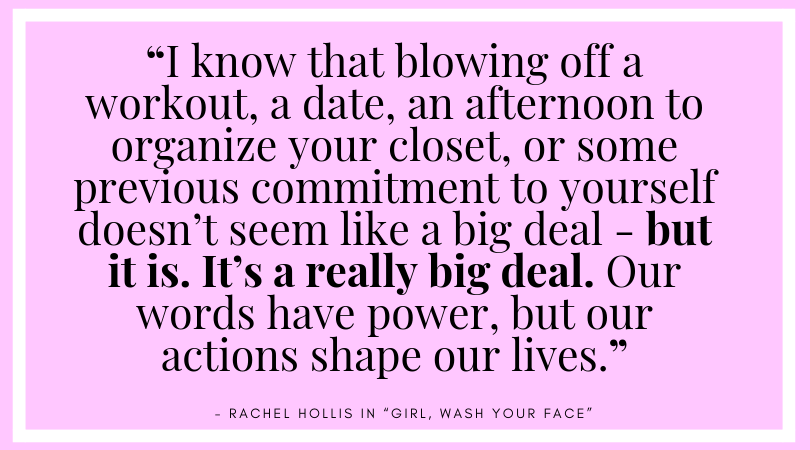 ---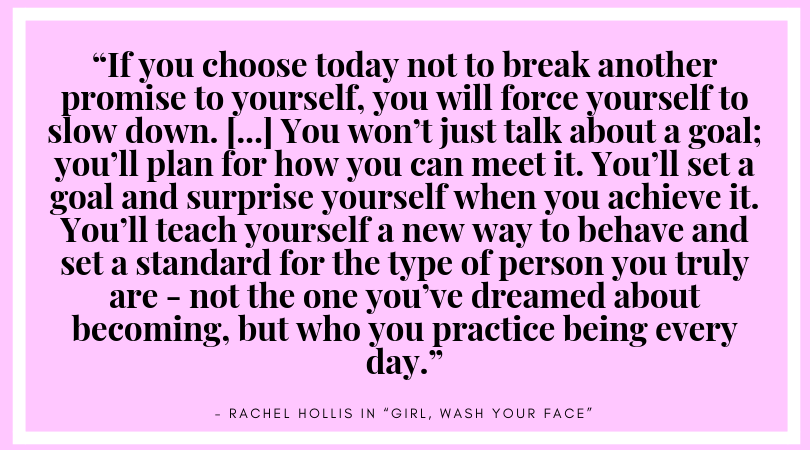 I was just like you.
Something about how I got here...
On February 3rd of 2016, my father passed from a rare form of leukemia (in less than a week) - and time seemed to stop forever for me.
This such unexpected event in my life destroyed each one of my beliefs. You know, when you lose someone so important in your life and so quickly you cannot even tell them "goodbye", you start questioning everything.
So I started questioning my life - and most of all my happiness.
I was so shocked by what I had realized: if I died the next day, I would have not been happy or satisfied with the life I had lived to that point.
I was OK, sure, I wasn't starving on the street, but I was not happy. I felt like there was so much more I could have done if I only set my mind to it.
So I started writing, reading and accumulating tons of content in my head, researching all the ways I could make my life better. I remember how happy I was when I finally implemented into my routine the habit I struggled the most with for the longest time: waking up early.
That's when I felt like I could do anything. The confidence I had in myself had skyrocketed - which is why I still obsessively repeat how important it is to actually do the things you tell yourself you're going to do. Because when you don't, you lose confidence, you stop trusting your own words!
"Done is better than perfect" became my motto and I stopped making excuses for myself. In one year roughly I kicked off my own freelance writing business, I created a money-making blog, I started driving again (after a panic attack I had stopped for 2 years) I got my dream puppy and even found the courage to end a 4-years-long relationship that was draining my energy levels.
"Where comes the sun" (the blog) and later this course were born from the urgency of documenting my journey and growth, in the hope of inspiring and helping someone else to do the same.
Focusing on myself and my personal growth changed my life forever – I cannot stress this enough – and could change yours, too.
But it doesn't have to take 2 years for you. It can take so much less, like 14 days. Because thanks to this journey of trial and error, I was able to collect the best methods and techniques around to stop procrastinating and start working on your goals in the most effective way possible by learning how to manage your attention and energies.
What I'm offering you with this course is a shortcut, a proven step-by-step strategy to help you improve your life starting TODAY.
Because you don't have to wait any longer to live your dream life!
Good news is if I did it, you can too.
So, what's in the course?
When you sign up to "The Sure-fire Method To Turn Your Life Around In 14 Days" you'll get 20 (!) video lessons (plus related workbooks & planners) that will help you gain the confidence and mindset necessary to turn your life around in only 14 days.
The course is mainly divided into 3 modules (plus introduction, conclusion & bonuses):
Module 1: "Planning Properly"
Composed of 7 video lessons + 3 workbooks + free daily planner
By the end of this module you'll be able to:
✔ Perform a complete life audit of your life (= assess your current life circumstances to see what you eventually need to work on to feel balanced and craft a life you truly desire)
✔ Get clear direction on the exact steps to take in order to upgrade your life
✔ Create an effective strategy to achieve a better life
✔ Be productive everyday and work consistently even when you "don't feel like it"
✔ Keep your focus straight on the right things
✔ Make more time for the things that are worthy of your efforts and energies, as well as...
✔ Decluttering your everyday schedule from all the unimportant and time-wasting activities that really bring no value to your life.
✔ Work only on the things that really make the most impact (less, but smart)
✔ Keep your tasks organized in a proper to-do list that's crafted to make you succeed on an everyday basis instead of hurting your productivity and needlessly prolonging tasks
---
Module 2: "The Science Behind Habits"
Composed of 7 video lessons + 1 gift (free habit tracker)
In this module you'll learn:
✔ The science behind your addictions - why is it really so hard to quit a bad habit?!
✔ Common myths & misconceptions people generally have about building habits that also cause them to fail
✔ Why you can't count on your willpower and motivation to pull you through difficult moments (that are inevitable in almost anybody's journey)
✔ The easiest way to implement new habits into your life
✔ The few life-changing habits that will have the most positive impact on multiple areas of your life at once
✔ The sneaky ways your brain might be sabotaging your journey to develop your dream habits - like waking up early and healthy eating - and how to stop this from happening in as short as 5 seconds (!!!)
✔ How you can change the perception you have of yourself and regain the confidence you might have lost after years of letting yourself down and not keeping your word
---
Module 3: "Things That Might Get Into Your Way To Success"
Composed of 4 video lessons
In this module you'll learn:
✔ What procrastination really is
✔ The real reason you haven't been able to stop procrastinating and make yourself do what you truly want to do
✔ The practical things you can start doing to stop this vicious cycle of guilt and procrastination
✔ The tools and mindset shifts you need to follow through with all your plans and have the courage to finally pursue your dreams
✔ The science behind motivation and willpower: understand how motivation and willpower really work in order to make them last (even) in the long run - seems too good to be true, I know!
✔ Extremely powerful psychological hacks you can use to move your brain to do anything you want
LIKE BONUSES? YOU GOT THEM!
Exclusive Bonuses you'll love...

BONUS #1:
"How to wake up early - 5 foolproof ways - from least to most intense (with a success rate of 99%)" (valued at $59)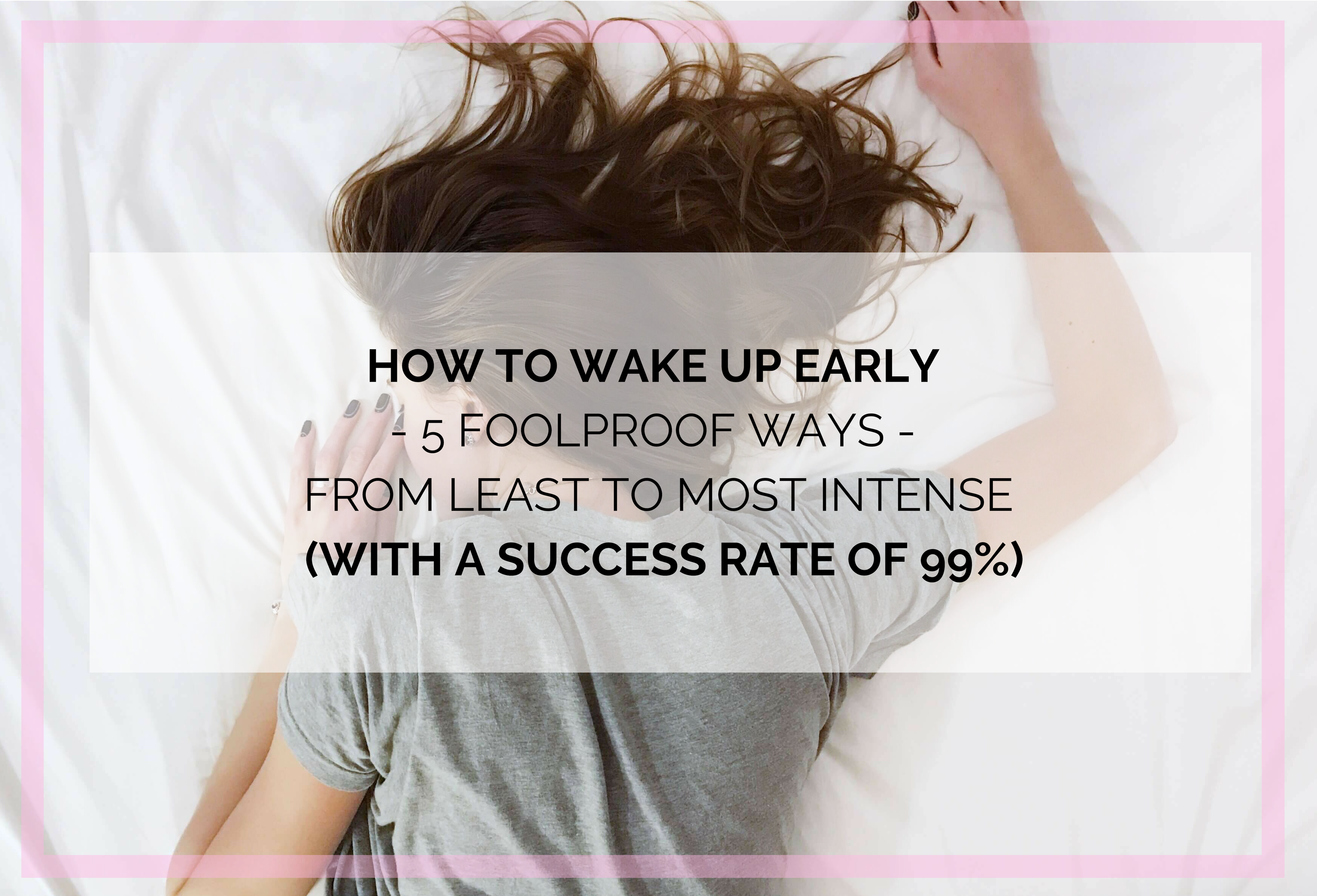 This is THE BEST content you could ever get about waking up early and actually making it a habit. This guide alone could be a product on its own, but I decided to offer it for free with this course.
---
BONUS #2:
A free 60-minutes Skype 1-to-1 video call with me (valued at $119+) - TIME-SENSITIVE OFFER (!!!)
By purchasing this course, you'll get the opportunity to have a free 60-minute 1:1 Skype call in which we'll review together your progresses but also the mistakes you made after 1 month of taking this course.
This will give you a sense of commitment and should motivate you to stay on track and actually put into practice everything you learn.
WARNING: I don't know how long this offer is gonna be up, because I don't know for how long I'll be able to actually keep up with it: the more people buy the course, the sooner I'll be forced to cancel the offer, so hurry up!
---
BONUS #3:
Exclusive Facebook Community Group (valued at $29/month)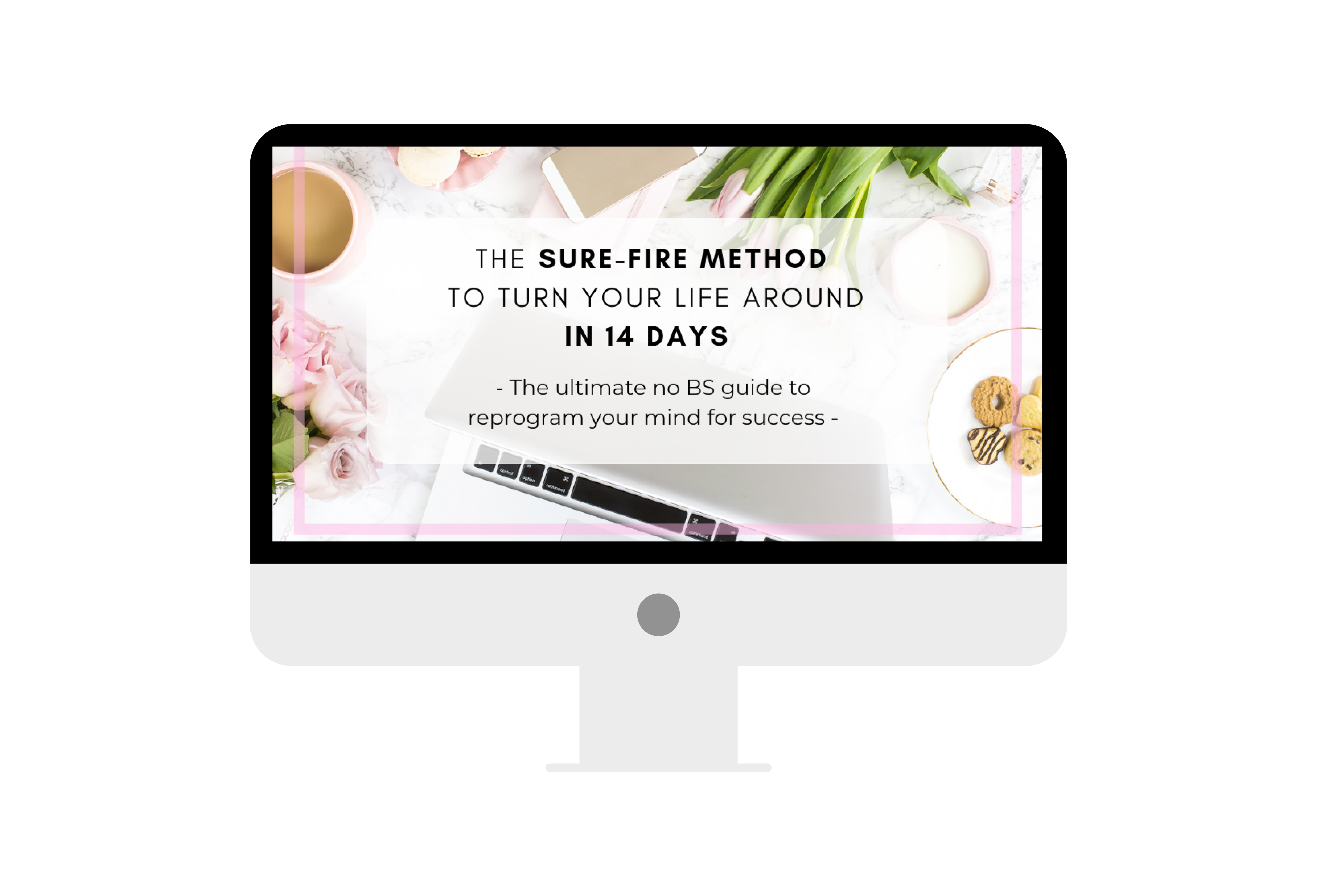 By purchasing the course, you'll also get access to the exclusive Facebook community I created specifically for the members of this course.
It's a tool helpful to make sure you keep yourself accountable by interacting with all the other fantastic people there, who are crafting their dream lives and going through your same challenges.
Here you'll find helpful advice, success stories, and I'll be at your complete disposal to answer any question or doubt you might have.
---
BONUS #4:
Lifetime Access with Constant Updates (FOR FREE!) (valued at $149+)
Since I think one's journey of personal growth never really ends, I decided I should keep updating this course with all the best content I come across.
This includes the precious lessons learnt from all the masterclasses I take, the seminars I attend and other types of content I consume (books, podcasts, videos, whatever).
Basically, you can let me do the work and keep enjoying the best content on the topic FOR FREE FOREVER.
IF YOU'RE CURIOUS, TAKE A PEEK INSIDE THE PROGRAM...
Your Instructor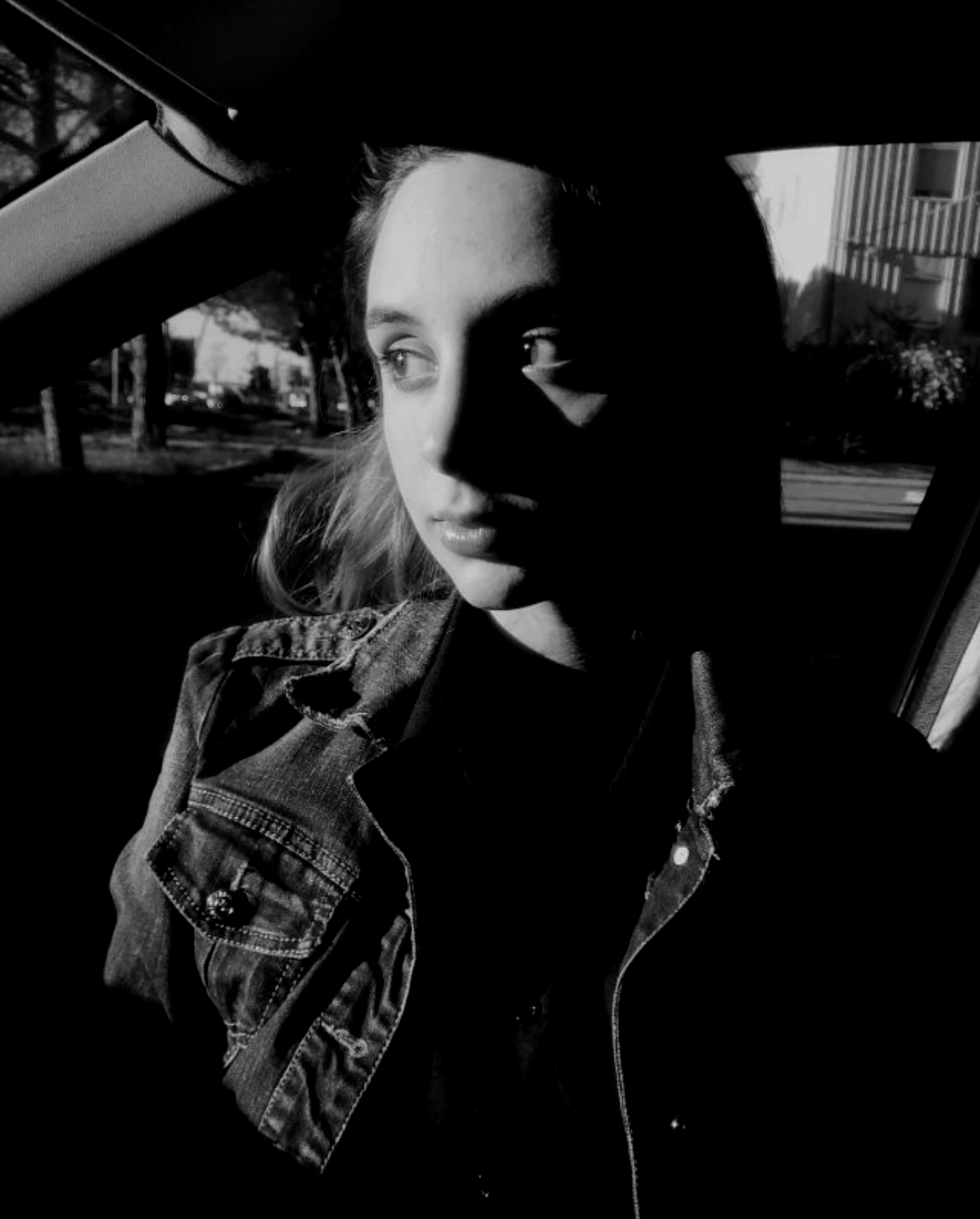 Hello there, I'm Celeste and I'm the creator and writer of WhereComesTheSun.com
After hitting a very low point of my life when my dad died from a rare form of leukemia and after being tired of my constant procrastinating habits, I started investing in my personal growth and committed to doing *everything* it'd take to stop holding myself back.
I decided to empower myself and just go after my goals. After some time, however, I realized willpower alone wasn't enough, and it needed to be backed up by some serious mindset work, which is what I share now.
Where comes the sun was built with only one goal in mind: offer advice and support to women all around the world to stop getting into their own way to success and finally gain the mindset and confidence necessary to design and then live their dream life.
Focusing on my personal growth changed my life forever -

I cannot stress this enough - so I felt the urge to share with as many people as possible what I learned during the process.
I'm here to teach you everything I know, I can't wait to help you change your life!
Ready to Turn your Life Around?
At this point you have two options...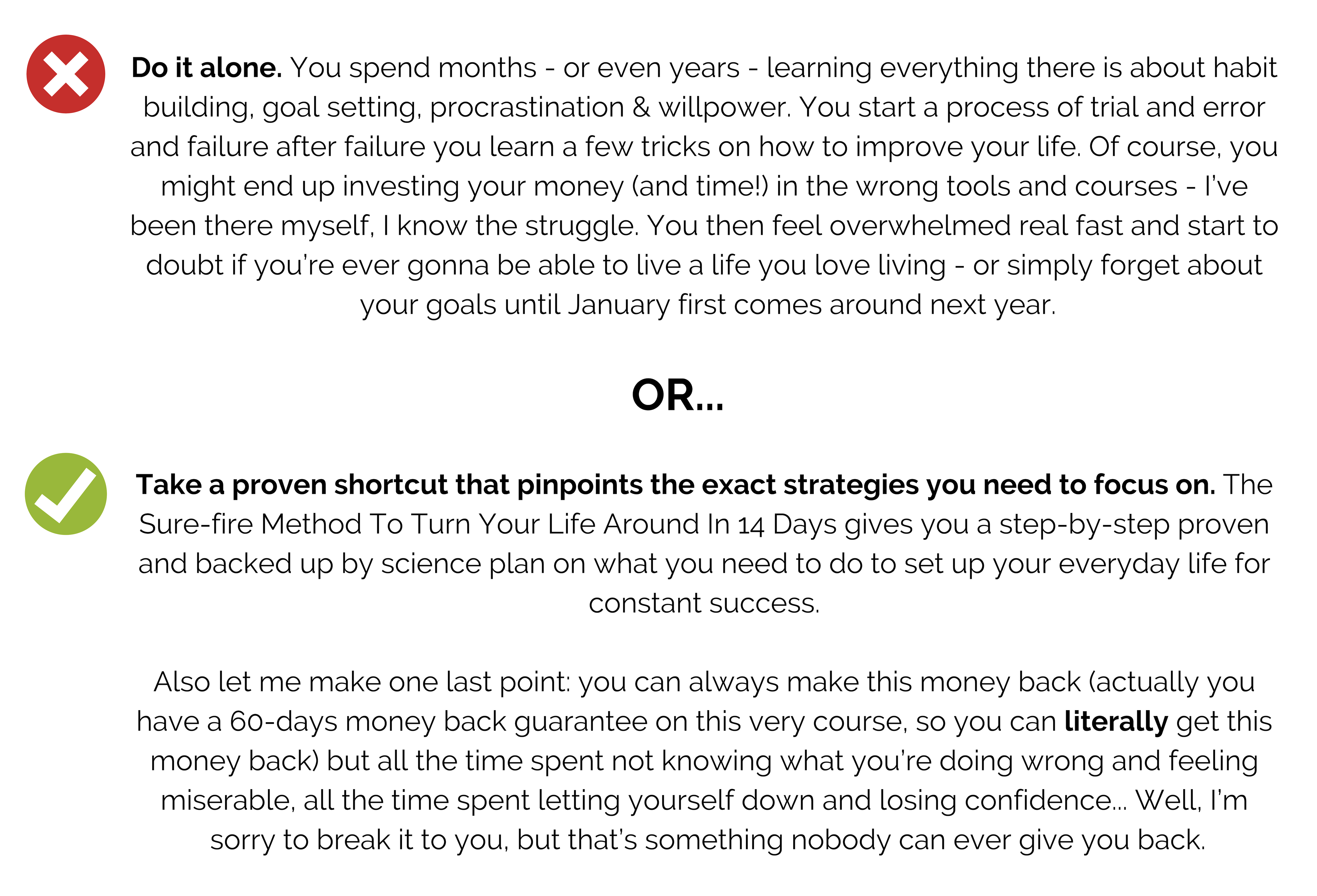 YOU'VE GOT NOTHING TO LOSE AND EVERYTHING TO GAIN
But if you're still unsure about purchasing, don't worry! I've got you covered!
(60-DAY MONEY BACK GUARANTEE)
Try the entire course. If you don't LOVE it, I insist that you get 100% of your money back!
It's simple: join the course and try it for yourself. If the powerful techniques & strategies don't help you improve your life in 60 days, I want you to email me and no questions asked, I'll give you all of your money back.

This guarantee lasts 60 days, which completely covers the course (and then some more!) - which means you can try the entire course and then decide if it's right for you.
It's completely risk-free!
BE THAT PERSON THAT GOES INTO SOMETHING KNOWING THAT THEY'LL ACTUALLY TAKE IT TO THE END
Frequently Asked Questions
When does the course start and finish?
The course starts now and never ends! It is a completely self-paced online course - you decide when you start and when you finish.
How long do I have access to the course?
How does lifetime access sound? After enrolling, you have unlimited access to this course for as long as you like - across any and all devices you own.
What if I am unhappy with the course? Do you offer any refunds or guarantees?
Absolutely. If you go through the course, implement the strategies, and don't see any results, then you can email me within 60 days for a full refund..- no questions asked!
Why 14 days?
Unlike popular belief, it doesn't really take 21 days to form or break a habit. As shown in researchers, it takes from 2 weeks to 9 months to completely integrate a habit, depending on how hard the habit you're trying to implement actually is. That's why 14 days - or 2 weeks - is the minimum amount of time in which you'll start seeing important results in your life, from the way you feel to the way you act everyday.
What if this course isn't enough for me?
Your journey to success starts with this course but doesn't end with it. By purchasing "The Sure-fire Method To Turn Your Life Around In 14 Days" you'll also get the opportunity to have a free 1:1 Skype call with me to discuss your progresses and mistakes - something that will keep you on track even after finishing the course (NOTE: time sensitive offer!!!). Then, you can also join the exclusive Facebook community group created specifically for the members of this course. There you'll find helpful advice, success stories, and I'll be at your complete disposal to answer any question or doubt you might have.
What format is the content delivered in?
Mostly video! You will have video instruction and step-by-step walkthroughs of every major topic. I think this is by far the easiest way to learn the material provided. You'll also find downloadables and printables workbooks and planners to actually put into practice everything you learn (because doing is the best method to remember what you learn!).
Do you update the course?
Absolutely. Since I think one's journey of personal growth never really ends, I decided I should keep updating this course with all the best content I come across. This includes the precious lessons learnt from all the masterclasses I take, the seminars I attend and other types of content I consume (books, podcasts, videos, whatever). Basically, you can let me do the work and keep enjoying the best content on the topic FOR FREE FOREVER.
I know it's important to invest in myself, but this is a lot of money. Is it really worth that price?
This course has the potential to change your life - from your habits to your mindset and your level of confidence. Those are all pre-requisites to not only live a healthy & happy, fullfilling life, but to craft one you truly desire, instead of the one you're "supposed" to be living. I know many people are particularly hesitant to invest in themselves and their own happiness. Illogical as it sounds, people prefer to spend money on material goods instead of investing in their own future and success. But the simple fact that you're here reading this, it means you're not like most people, and you care about taking your life to the next level. So let me ask you something: how much are you worth? How much is your happiness & wellbeing worth? $100? $500? $5000? Is it worth less than a Starbucks latte a day? Are you worth that much? Well, I'm not gonna lie to you and pretend $167 aren't a lot of money, because they are. But they aren't much in comparison to the amount of stress and disappointment this course can avoid you - and the potential gain it can actually bring in your life. Imagine that thanks to the techniques contained in this course you are able to start reading more and waking up early, and that by implementing these two simple habits you're able to start working on your first business or side hustle and earn $1000 more a month. Would $167 still seem like a lot? Sooo… Also, just give it a try. There's a 60-day money back guarantee (no questions asked). You really have nothing to lose and everything to gain. It's absolutely risk-free.
I already have so much on my plate, how am I going to find the time to do this?
The last thing I want to do is take more of your precious time. The Sure-fire Method To Turn Your Life Around In 14 Days isn't a course you'll have to keep forcing yourself to follow through on. It's a transformational program that will help you create the mindset you need to stop you from procrastinating and sabotaging healthy habits in the shortest time possible. And from now on, whenever you feel like you're stuck in a rut, you'll know you have a place to turn to for help.
What if I'm just not capable of changing?
How you've acted in the past and the mistakes you made don't define who you are. As we already mentioned, the reason why you might have not been able to stick to your habits or your Resolutions in the past probably lies in the systems you have adopted and the things you have relied on (motivation & willpower). But with the step-by-step instructions provided in this course you'll be able to adopt a new winning strategy (backed up by science!) that has the potential to influence every aspect of your life in a more positive way. The Sure-fire Method To Turn Your Life Around In 14 Days is a transformational course and everyone is capable of transforming. But, of course, if you sign up for the program and feel it hasn't changed you - I will give you all of your money back!
How do I know if your course will work for me?
If you struggle with any of these things, The Sure-fire Method To Turn Your Life Around In 14 Days can help you: procrastination, over-thinking, lack of clarity when planning your future, fear of failure, overwhelm, self-doubt, problems staying consistent and sticking to a habit, problems quitting a bad habit/addiction.
But I like watching Netflix!
This course's goal is not to stop you from watching Netflix or doing other things you enjoy. Au contraire! The goal here is to help you become so productive that you have more time to do the things you love AND don't feel guilty or lazy while doing them.
What will I need to do the course?
Nothing more than a pen, paper and access to the internet of course!
What currency can I pay in?
You can pay in your local currency via Paypal, debit card or credit card. The price of the course is in USD.
I want to sign up but I don't know if I'm ready and I'm scared it won't work.
First of all, I can relate! Every time I'm about to invest in a new course or program, I feel hesitant. What if it doesn't work? What if it's a waste of money? The fear alway seems to overshadow the logic. But the truth is that it's only when you invest in yourself and put some skin in the game that you're guaranteed to take action. Over time, I've learned not to make hesitation mean anything - it usually just means I'm on the verge of something amazing! If you're thinking of signing up, the safest thing is to do it right now. Don't be scared of taking this commitment with yourself. Stop putting your life on hold, don't procrastinate on your own happiness. And if for any reason you regret your decision, you can always use the 60-day money back guarantee.
Do you have transcripts available?
I understand not everybody out there might speak English perfectly (I can relate since English is not my mother language either!) so, yes, I decided to make transcripts available for every video. You'll find them ready for download under each video. Feel free to take at look at them whenever you feel the need to - if you're not totally sure about what I said or even just to have the content available for review at your disposal at any moment.
Is my credit card secure?
Credit card security is extremely important. That's why I've partnered with Stripe to handle the billing and provide a secure socket layer, 128-bit encryption. Frankly, your credit card data is safer making an online purchase through our secure site than it is using it to pay for gas or buy food at a restaurant. So feel comfortable knowing your transaction is 100% completely protected from fraud.
For any other question...